Wheelers Selected as First Dealership in Nation to Install GM Community-Based EV Chargers
Marshfield, WI – Wheelers Family Auto Group is the first dealership in the nation to participate in General Motors' new Dealer Community Charging Program. GM's goal is to install 40,000 Level 2 EV chargers across the U.S. and Canada, with an emphasis on expanding access to charging in local communities including in underserved, rural and urban areas where EV charging access is often limited.
Marshfield, through Wheelers, is the first community in the nation to have one. It was officially installed last week at Wildwood Park.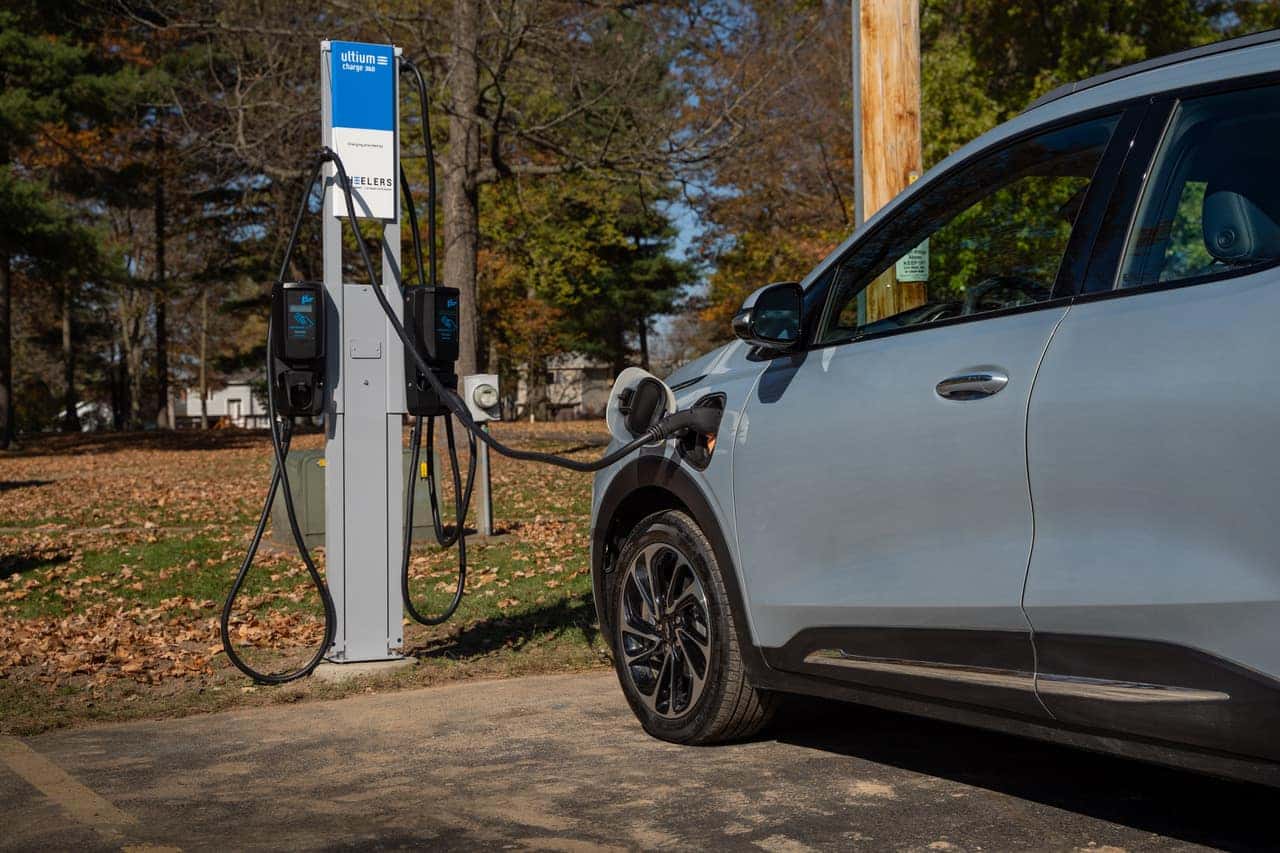 "We're really excited to be the first dealership in the nation to have these chargers," said Mary Jo Wheeler-Schueller, owner. "We have been working with Marshfield Utilities, Merkel Electric, and the City of Marshfield to help make this happen in our community."
Through the Dealer Community Charging Program, GM works with its dealers to deploy Level 2 charging stations (EVSE) at key locations in the dealer's respective communities, including workplaces, multi-unit dwellings, sports and entertainment venues and college and universities, among others. Wheelers has been working with GM to purchase 5 EV Chargers at a cost of $4,447 each ($22,235 total). These charging stations will be available to all EV customers, not just those who purchase a GM EV. Today, nearly 90 percent of the U.S. population lives within 10 miles of a GM dealership.
"This is the first one in North America. To offer this will put Marshfield on the map," said Wheeler-Schueller. "This is a great stop for people commuting from other areas to stop and check out our community and what Marshfield has to offer."
"It's a great thing, a great partnership to make it happen," added Daniel Wheeler, noting that Wheelers locations have Level 1 and Level 3 chargers that also accommodate fast charge vehicles like Hummers. "There are not a lot of chargers out there in Central Wisconsin. We have tons of people who stop by who are commuting up north to Minocqua, Rhinelander."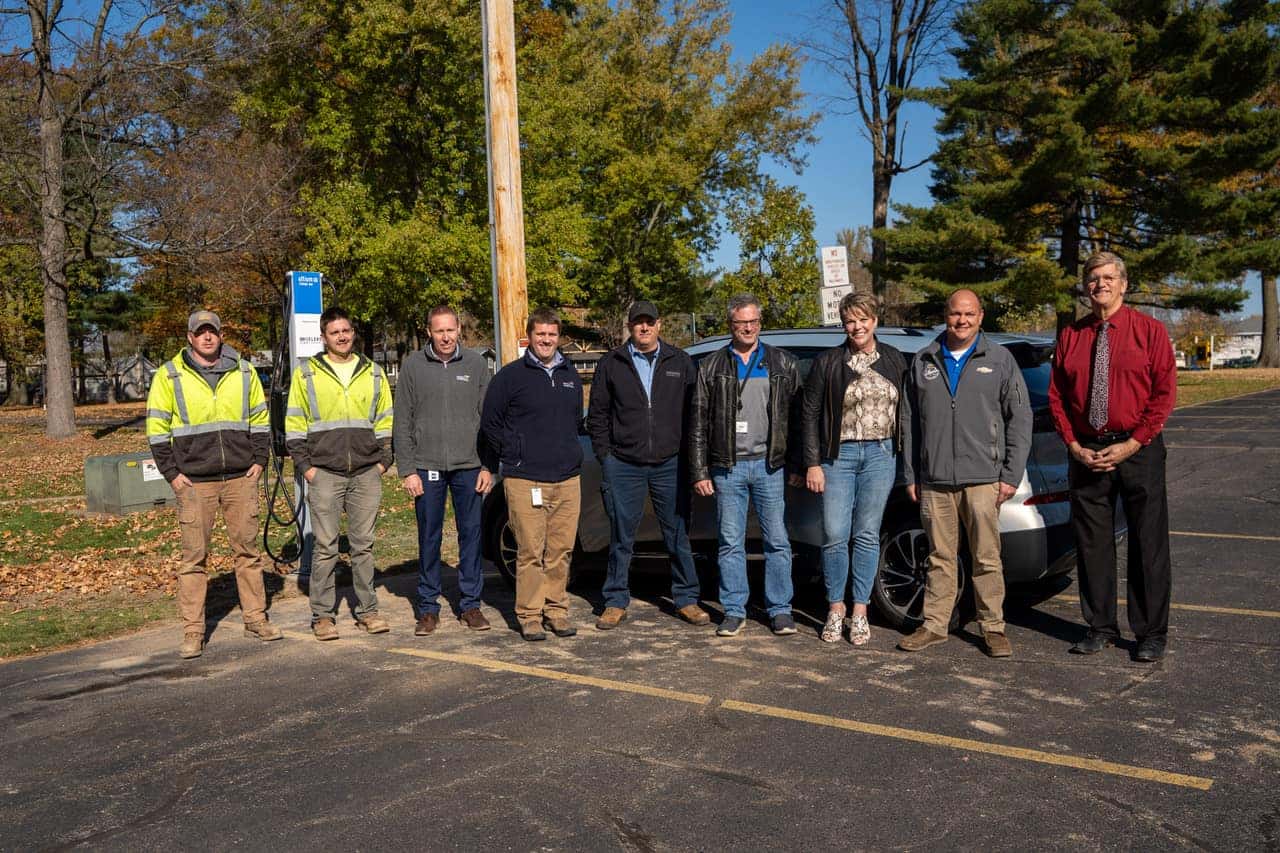 The Marshfield Utility Commission approved up to $30,000 to construct the infrastructure necessary to erect EV chargers and make necessary ADA improvements at the proposed locations. These donations account for a total project funding of $54,235 – with no direct costs to the City to get the project started.
The sites that were selected already have utility power. Infrastructure improvements include adding breakers, wire and conduit from the electrical panel to the EV charging equipment. In addition, concrete foundations to mount the EV charging equipment, signage, updates to meet ADA (Americans with Disabilities) requirements, and parking space painting are needed to support the installation of the EV charging equipment.
According to Nicolas Kumm, General Manager at Marshfield Utilities, there are a number of reasons the project is important to MU and the Community.
"The project provides another resource for MU to understand how EV chargers operate and how consumers will use the equipment. This is valuable research that we can apply as we plan for the future and design improvements to our distribution system so they can support Evs," he said.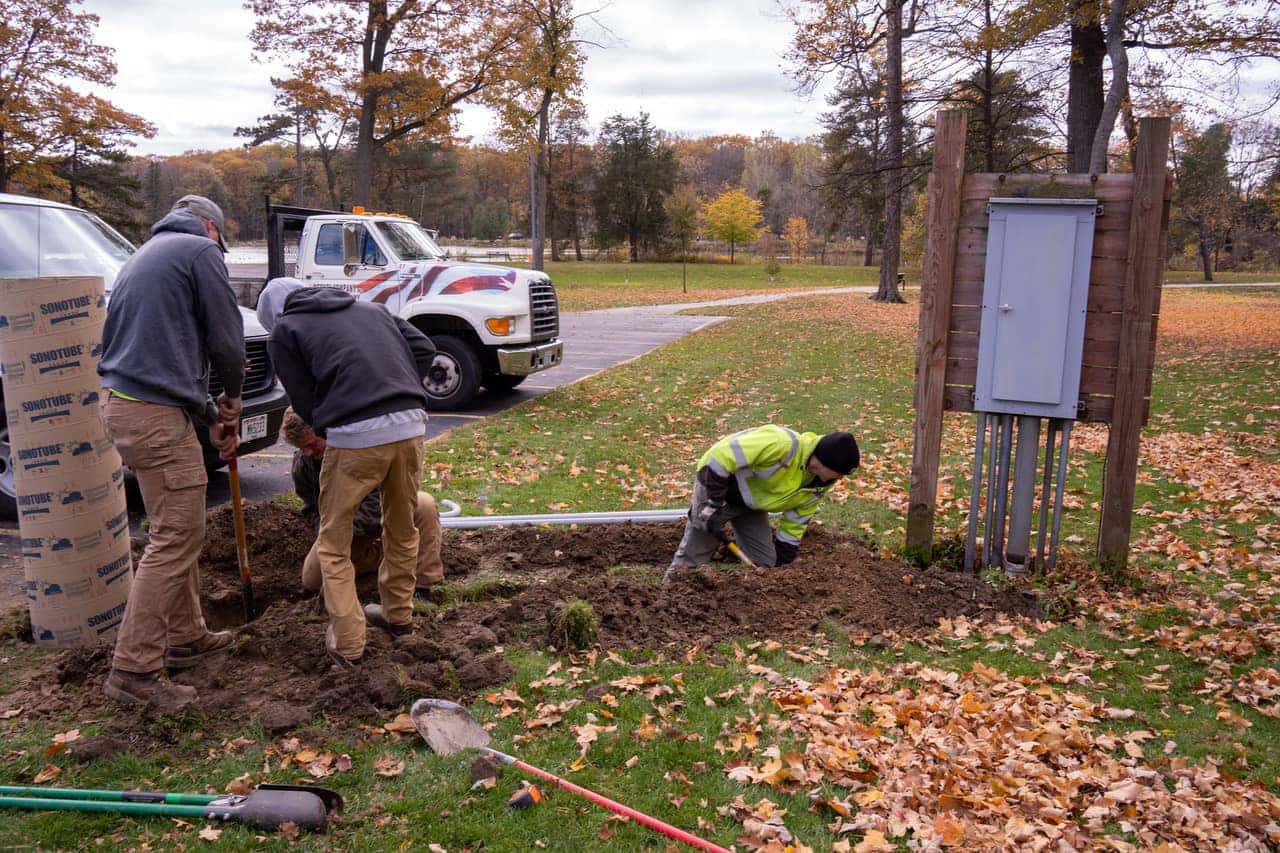 The opportunity has also allowed MU to build stronger relationships with Wheelers and GM.
"Through these relationships we have been able to learn more about EVs and charging equipment along with getting a better understanding where the EV market plans to go in the future. Having these relationship will be invaluable as penetration rates for Electric Vehicles increase," said Kumm. "Partnerships like this between the City of Marshfield, Wheeler's (and General Motors), and MU are great since they help reduce risk, bring opportunities (equipment) quicker, and it helps everyone learn/grow."
Kumm added that without this opportunity, it may have been some time before EV charging was added to the Marshfield community. He said that there are some current MU customers who have EV's and providing them alternative charging spots to home is another bonus.
"EV charging is a means for economic development. Businesses in the downtown, parks, and zoo located near EV chargers will see increased foot traffic as EV owners visit these locations while their EV is charging. In addition, the charging opportunities will draw regional travelers through the area that may have just skipped our community on their travels," he said. "We want to thank Mary Jo and Wheeler's (and GM) for bringing this opportunity forward. She has been the driving force behind this project as she understands how important it is to support the local community."