Wheelers Chevrolet and Buick of Coloma Raises $2331 to Support Waushara County Sheriff's Department K9 Units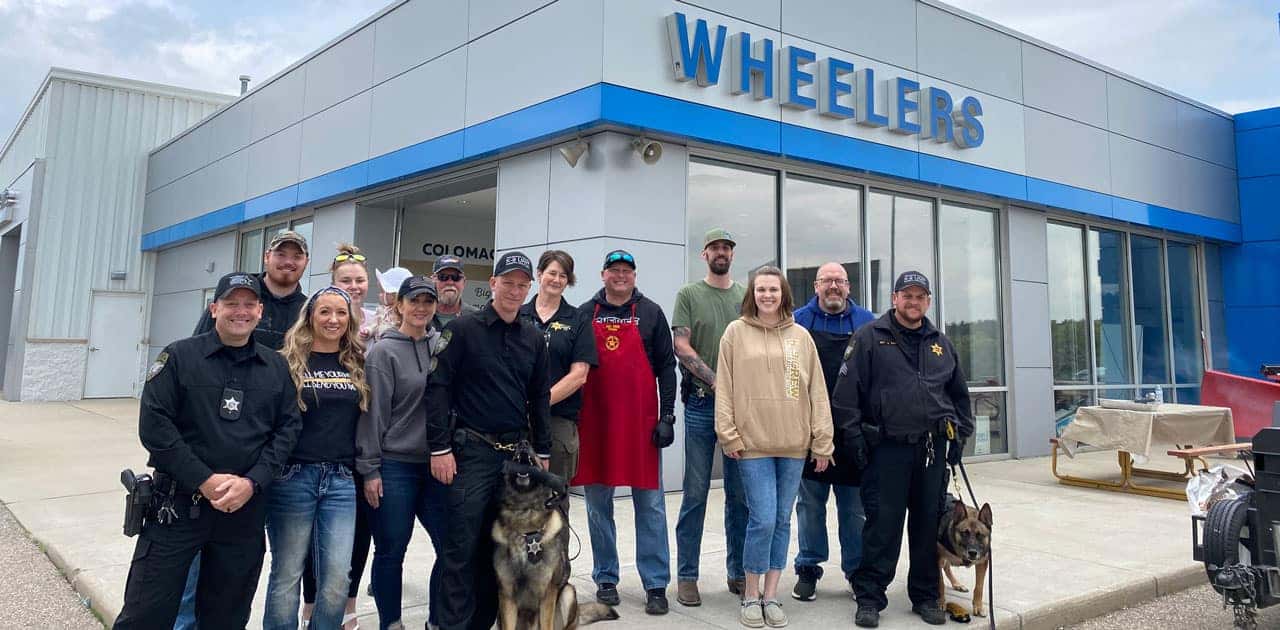 Wheelers Chevrolet and Buick of Coloma recently hosted a successful brat fry event on Friday, May 19, and Saturday, May 20, to benefit the Waushara County Sheriff's Department K9 Units. The event, which featured brats, soda, K9 demonstrations, drone demos, and much more, raised an impressive $2,331 to support the Waushara K9 unit.
The event drew a significant turnout, with attendees enjoying delicious food and engaging activities while supporting a worthy cause. Wheelers staff were present throughout the event, allowing attendees to explore the dealership's new vehicle inventory and even take them for test drives. In addition, attendees had the opportunity to win gift baskets that included free oil changes, t-shirts, Chevrolet gear, and other exciting prizes.
Sheriff Wally Zuehlke of Waushara County expressed his gratitude for the community's support, emphasizing that the K9 sector of the department relies entirely on donations and fundraising events. "The K9 units are totally funded by donations and brat fries through the Crime Stoppers," Sheriff Zuehlke stated. "The purchasing of the dogs, the maintenance, the training, everything is funded by these events and donations."
John Nixon, Sales Manager at Wheelers Chevrolet Buick in Coloma, has been instrumental in organizing this event since 2008. "We've been doing this for the last 14 years," Nixon shared. "We have demonstrations with the K9s and we do drone simulation and some other takedown activities."

The location of Coloma and the dealership's proximity to a major highway intersection make the event even more significant. Nixon explained, "We're in a corridor right near the intersection of I-39 and Highway 21. All of these crossings that have a major intersection like this is generally a good meeting place for drug traffickers. Having three K9s in our Sheriff's Department has been extremely helpful."
Wheelers Chevrolet Buick of Coloma extends its appreciation to the community, emphasizing the longstanding support for law enforcement in the Coloma area. The event's success will play a crucial role in ensuring that the K9 dogs remain well-fed and continue to serve the community effectively.
Wheelers Chevrolet Buick in Coloma is located at 1978 Charles Way, Coloma, WI, just off of I-39. As part of the Wheelers Family Auto Group, which has six locations across central Wisconsin, the dealership offers a wide inventory of new and used cars. To learn more about Wheelers Chevrolet Buick and explore their selection, visit their website at www.wheelersgm.com.