Wheeler's to Host Brat Fry Fundraiser for Law Enforcement
Proceeds to Benefit Marshfield Police Department, Wood County Sheriff's Department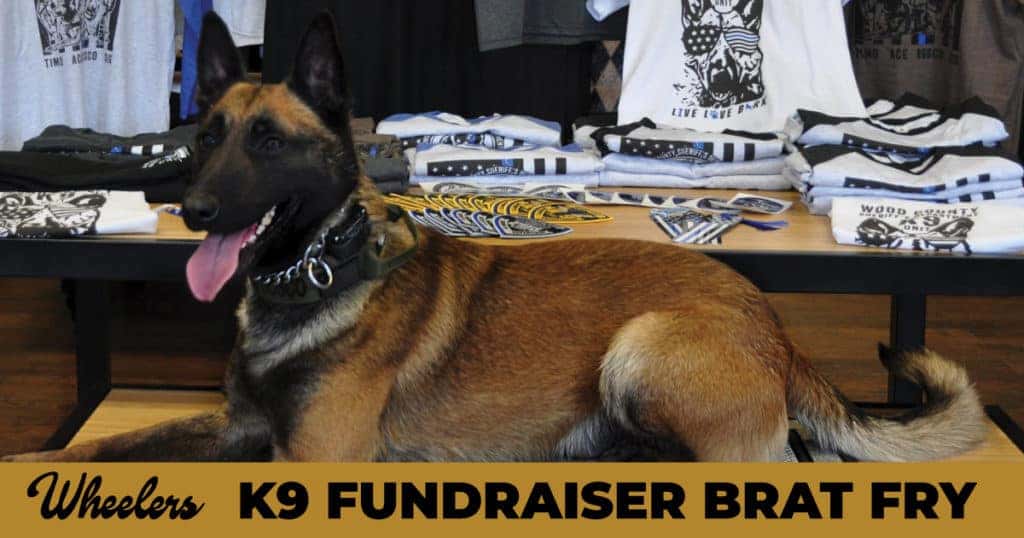 Marshfield, WI – Wheelers Family Auto Group will host a K9 Fundraiser Brat Fry on Friday, September 9 at Wheeler's Chevrolet from 10:00am – 2:00pm. All proceeds from the event will go towards the Marshfield Police Department and Wood County Sheriff's Department K9 units, with Wheeler's having donated the food and drinks.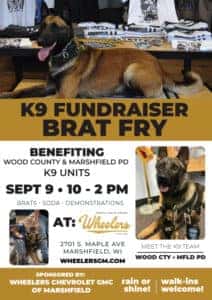 "We wanted to do something to give back our local law enforcement," said Mary Jo Wheeler, owner. "The K9 unit is an important part of the department and they are continually in need of support."
"It's awesome that the community, that Wheeler's, has stepped up to raise funds for the K9 Unit," said Marshfield Police Chief Jody Geurink. "The K9's are supported almost solely from donations from the public. Fundraisers like this help us to fund vet services and supplies for K9's, and also helps us build an account to replace K9's if we can."
Visit Wheeler's at 2701 S Maple Ave to enjoy brats, soda, and K9 demonstrations at the dealership.
For more information about The Wheelers Family Auto Group please visit www.wheelersgm.com