Wheeler's to Host Brat Fry Fundraiser for Wisconsin Rapids Law Enforcement
Proceeds to Benefit Wisconsin Rapids Police Department, Wood County Sheriff's Department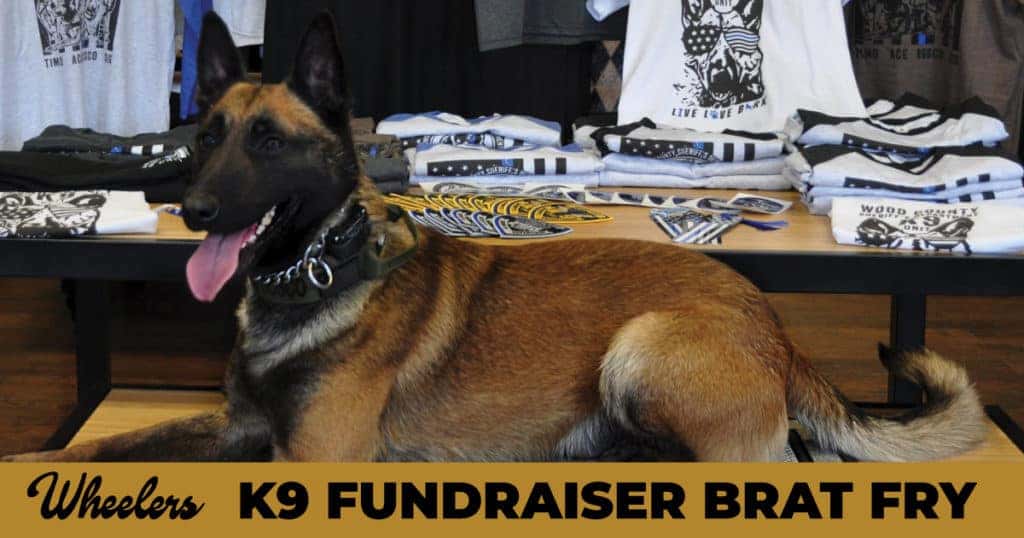 Wisconsin Rapids, WI –
 Wheelers Family Auto Group will host a K9 Fundraiser Brat Fry on Friday, September 16 at Wheeler's Chevrolet from 10:00am – 2:00pm.  All proceeds from the event will go towards the Wisconsin Rapids Police Department and Wood County Sheriff's Department K9 units, with Wheeler's having donated the food and drinks.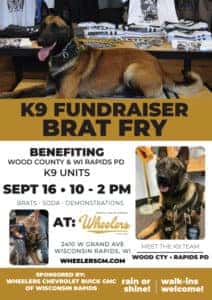 "We wanted to do something to support our local law enforcement," said Mary Jo Wheeler, owner. "The K9 Unit is a great program and continually in need of community support."
"Our K9 unit is heavily supported by the community and these are great opportunities to assist us in raising funds for the K9 Unit, as well as the chance to meet the handlers and the dogs," said Sheriff Shawn Becker. "The role that a K9 Unit has with any law enforcement agency is not exclusive to drug enforcement. There are a lot of other situations in which a K9 could be utilized, such as finding a lost person or tracking evidence. It's a very valuable program."
Visit Wheeler's at 2410 W Grand Avenue to enjoy brats, soda, and K9 demonstrations at the dealership.