Mary Jo Wheeler Participates in"GM Interconnected: EV Conversations with Utilities – Dealer Community Charging" Panel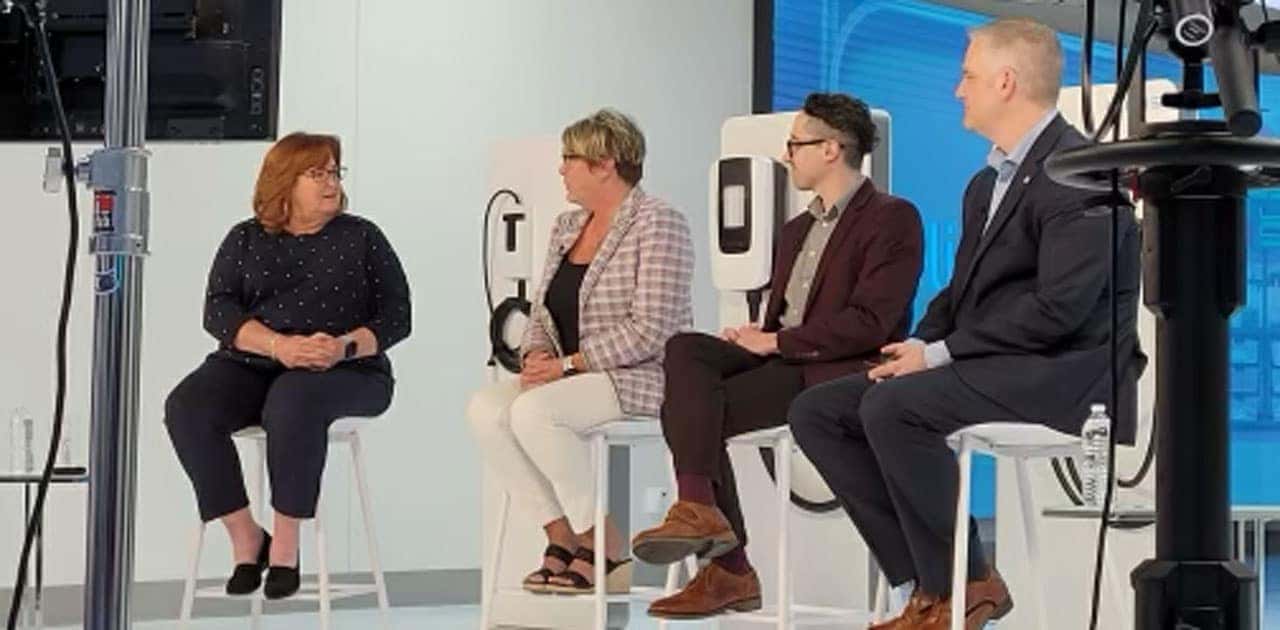 Mary Jo Wheeler, President of Wheelers Family Auto Group, a leading automotive dealership based in Marshfield, WI, was selected to participate in the highly anticipated General Motors panel discussion titled "GM Interconnected: EV Conversations with Utilities – Dealer Community Charging."
The live webinar series delved into various aspects of General Motors' commitment to electric vehicles (EVs) and explored topics such as the Dealer Community Charging Program, EV Live interactive consumer EV education tool, DC Fast Charging partnership with EVgo and Pilot Flying J, GM Energy, Ultium Charge 360, and charging infrastructure at dealerships.
The "GM Interconnected: EV Conversations with Utilities – Dealer Community Charging" panel was an important platform for industry leaders to share insights, ideas, and best practices related to EV adoption and the future of mobility. Wheeler, a prominent figure in the automotive industry and an advocate for sustainable transportation solutions, joined a distinguished panel of experts who contributed their expertise and perspectives on various topics surrounding the electric vehicle ecosystem.
General Motors' Dealer Community Charging Program is a crucial initiative designed to support dealerships in providing convenient and reliable charging infrastructure for EVs. Through this program, dealerships can install charging stations, helping to establish a comprehensive and accessible charging network that facilitates the adoption of electric vehicles.
During the webinar series, panelists discussed GM's EV Live, an innovative consumer EV education tool that enhances the customer experience by providing interactive and informative resources.
Additionally, the partnership between General Motors, EVgo, and Pilot Flying J in deploying DC Fast Charging stations further solidifies the commitment to expanding the charging infrastructure across the nation.
Wheeler was thrilled to participate in this insightful panel and share her dealership's experiences in promoting EVs and developing charging infrastructure for the local community. As President of Wheelers Family Auto Group, she has consistently demonstrated a commitment to being a diverse dealer providing ICE and electric vehicles to serve all customers while supporting GM's vision in the automotive industry.
"We were excited to be part of the 'GM Interconnected: EV Conversations with Utilities – Dealer Community Charging' panel," said Wheeler. "Wheelers Family Auto Group is dedicated to supporting the transition to electric mobility and ensuring that our customers have access to convenient and efficient charging options. This panel provides a fantastic opportunity to share our experiences and learn from other industry leaders as we collectively work towards a greener future."
The "GM Interconnected: EV Conversations with Utilities – Dealer Community Charging" panel generated valuable discussions and insights that will contribute to the ongoing efforts in expanding the electric vehicle ecosystem and promoting sustainable transportation solutions.
For more information about Wheelers Family Auto Group and their commitment to electric mobility, please visit www.wheelersgm.com.