WHEELERS ADDS CHEVROLET BUICK IN COLOMA TO DEALERSHIP NETWORK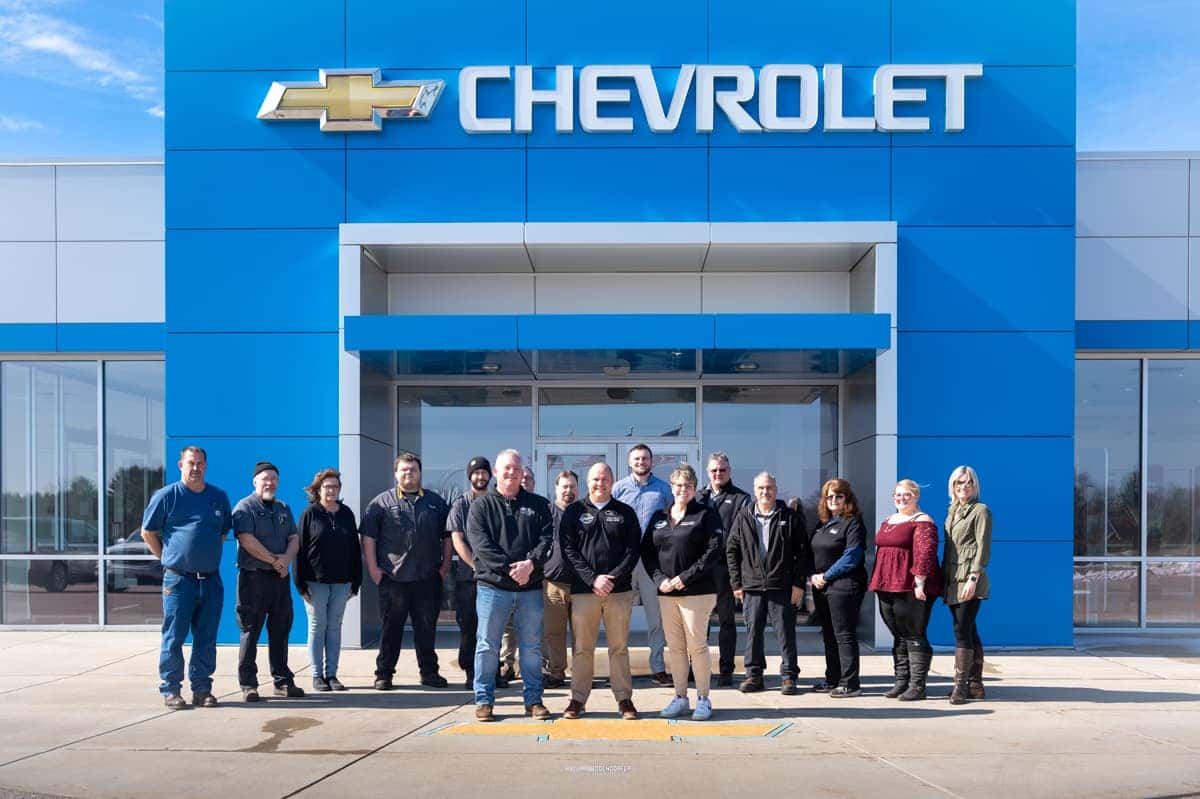 WHEELERS ADDS CHARLES GM IN COLOMA TO DEALERSHIP NETWORK
Wheelers Family Auto Group is proud to announce the acquisition of Charles Automotive Incorporated in Coloma, WI. The dealership and service center will serve as the company's sixth location and will help serve not only Coloma, but Stevens Point, Wautoma, Westfield and the surrounding areas.
Wheelers has always prided themselves on exceptional customer service as well as their commitment to find a vehicle that fits your needs. Co-Owner and Dealer Principal of Wheelers Mary Jo Wheeler-Schueller said their newest location will only further that goal.
"We bring a strong reputation in the service industry and take good care of our customers at all of our locations," Wheeler-Schueller said. "We have been in business for almost 60 years and we plan to bring that commitment to excellence to Coloma and the surrounding areas."
Wheeler-Schueller said Charles Auto did a fantastic job of serving its customers and Wheelers will look to continue that trend.
"Obviously Charles GM had a great reputation and we hope to carry that on," Wheeler-Schueller said. "We're proud to be able to work with a new, state-of-the-art building and some great staff members that Charles GM has left us."
New and existing customers of the dealership will see familiar faces as the company keeps Charles Auto staff members on throughout the transition to Wheelers. The company has acquired the 16,000-foot property which includes a showroom, full-service shop and multiple display lots.
Co-Owner and CFO Daniel Wheeler said Wheelers will be able to bring a wide variety of vehicles to the region.
"I would say our ability to get inventory from all of our other locations will be an exciting aspect that we can bring to the area," Wheeler said.
Wheelers will also look to bring enhanced technology to their service department as well as a new lineup of Chevrolet Electric Vehicles that is slated to drop in spring of 2023.
Wheeler-Schueller said the Coloma location gives the company the ability to help drivers charge their vehicles while on I-39.
"Being located directly off of the highway will be a huge opportunity for us as well as EV drivers," Wheeler-Schueller said. "We are bringing accessible charging solutions for EVs to central Wisconsin and Coloma will not be an exception."
The facility is located about 35 miles south of Stevens Point just off I-39 and HWY-51 after taking exit 124.
Wheelers has six locations across central Wisconsin and has a large inventory of new and used cars available. Visit one of their locations in Abbotsford, Coloma, Marshfield, Medford, Merrill or Wisconsin Rapids or check them out at www.wheelersgm.com.