Wheeler's Family Auto Group Introduces Free Shuttle Service for Customer Convenience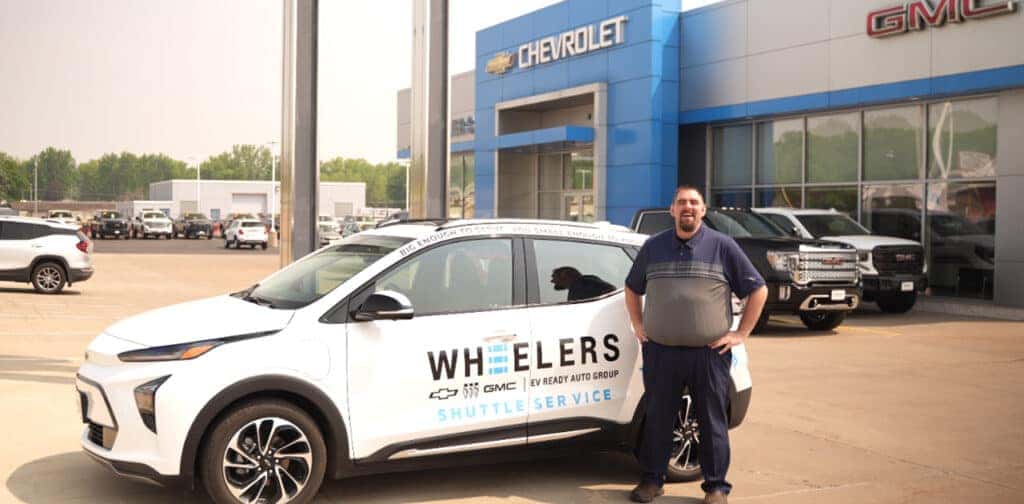 Wheeler's Family Auto Group is thrilled to announce the launch of their new complimentary shuttle service for customers. This innovative service aims to enhance the overall customer experience by providing convenient transportation options while their vehicles are being serviced.
Recognizing the value of customers' time and the inconvenience of waiting at the dealership, Wheeler's Family Auto Group has introduced a free shuttle service available at all of their dealership locations. Whether customers need to run errands, attend appointments, or simply explore the area, they can now rely on this taxi-like service to transport them wherever they need to go.
The shuttle service is offered to all customers who are having their vehicles serviced at any Wheeler's Family Auto Group dealership. Instead of waiting at the dealership, customers can choose to be shuttled around in a comfortable and eco-friendly Chevy Bolt EUV electric vehicle. This service not only provides convenience but also showcases the dealership group's commitment to both ICE and electric vehicles.
"We understand that our customers lead busy lives and waiting for their vehicle to be serviced can be an inconvenience. By introducing our complimentary shuttle service, we aim to make the process more convenient and provide a seamless experience for our valued customers," said Mary Jo Wheeler, CEO of Wheeler's Family Auto Group.
The shuttle service is available during regular service hours and can be requested upon scheduling an appointment or upon arrival at any of the Wheeler's Family Auto Group dealership locations. With dealership locations conveniently situated in Marshfield, Wisconsin Rapids, Merrill, Medford, and Coloma, customers can easily access this complimentary transportation service.
Wheeler's Family Auto Group is committed to delivering exceptional customer service and continually seeks innovative ways to enhance the automotive experience. The introduction of the free shuttle service further demonstrates their dedication to meeting and exceeding customer expectations.