Wheelers Voted "Best Car Dealership" in the Best of Marshfield Survey 2023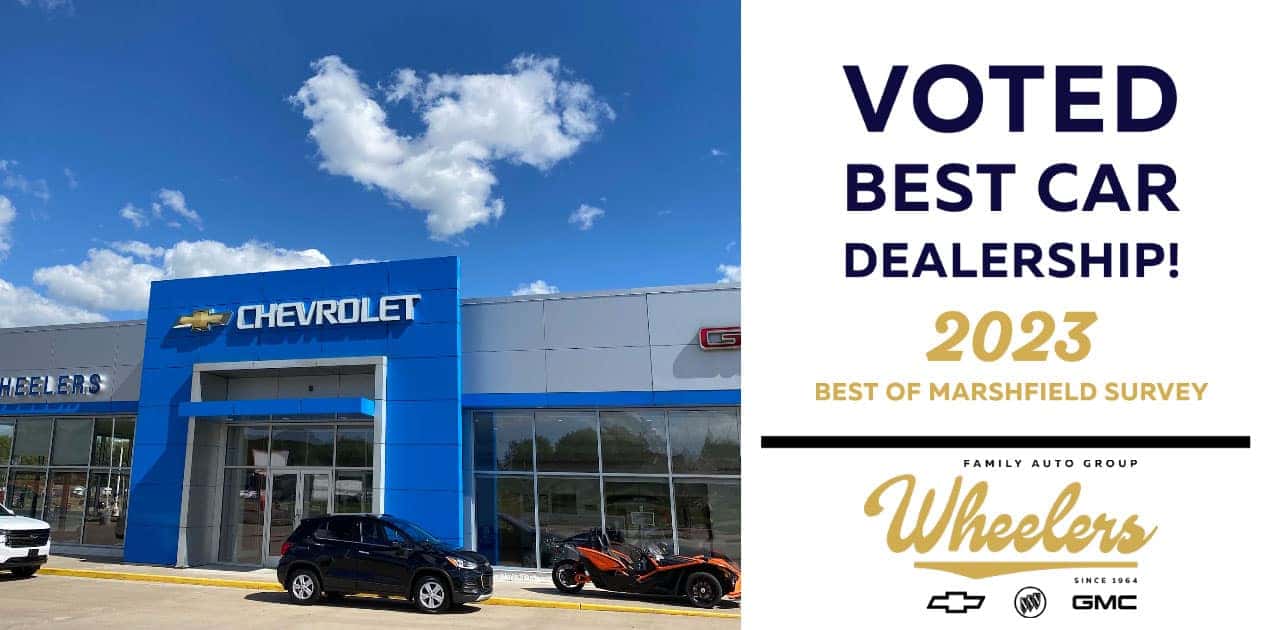 Wheelers is proud to announce that it has been voted the "Best Car Dealership" in the highly regarded Best of Marshfield Survey 2023. The award was presented on June 8, solidifying Wheelers' position as the leading automotive destination in Marshfield and the surrounding areas.
The Best of Marshfield Survey is an annual initiative that recognizes the top offerings in Marshfield and aims to foster stronger connections between local businesses and the community. Launched in 2009 by a Leadership Marshfield class, this project has successfully increased awareness of the exceptional businesses within the region among residents and visitors alike. The survey encourages the public to voice their opinions and express their preferences for the businesses that contribute to the vibrant Marshfield community.
Mary Jo Wheeler and Daniel Wheeler, the dedicated owners of Wheelers, express their sincere gratitude to the community for recognizing their dealership as the "Best Car Dealership" in Marshfield. Mary Jo Wheeler commented, "This award is a testament to the hard work and commitment of our entire team at Wheelers. We strive to provide exceptional customer service, a wide selection of quality vehicles, and a dealership experience that exceeds expectations."
Wheelers has built a reputation for its extensive inventory of new and pre-owned vehicles, competitive pricing, and a knowledgeable sales staff. With a focus on customer satisfaction and a commitment to serving the community, Wheelers has become the go-to destination for individuals looking to purchase their dream cars.
Receiving this prestigious honor in the Best of Marshfield Survey 2023 reinforces Wheelers' position as the dealership of choice for customers seeking top-notch service and a seamless car-buying experience. The dealership's dedication to excellence and its contribution to the local community have earned it not only the recognition of being voted the "Best Car Dealership" but also the trust and loyalty of its valued customers.
Wheelers is committed to maintaining their status as the best car dealership in Marshfield by continuing to deliver outstanding service and exceeding customer expectations. Contact Wheelers today for help with your next vehicle!